Theme weddings are fantastic for that special person who is creative and loves to do things a bit differently.
They are definitely "out of the box" thinking (which I personally love) and also a great way to let your personality shine through. Your playfulness and creativity will definitely show.
A more intimate wedding might be easier to pull off some theme weddings than others, depending on the nature of your theme and how far you want to take it.
For instance it's much easier to get 40 guests to arrive in theme attire than 200.
It's also more likely that all the guests at a small wedding will know you well enough to accept your wedding style and be more willing to play along with your theme.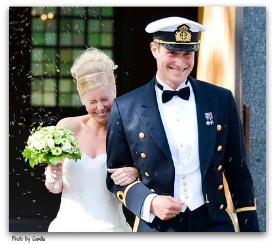 Get Off the Beaten Path
Although there is usually more planning involved with a theme wedding, keeping your guest list small will also help reduce your planning time.
And since having a with a small wedding means you have more location choices you'll be more likely to find one that suits your theme.
That all being said, there is no reason why you can't apply your theme to a larger wedding, however, you might want to consider the issue of increased costs; having an elaborate theme wedding can be expensive.
However, if you have only 30 guests on your list, you might be able to pull it off for less than a large wedding without any unusual touches.
Theme On!!!
These kinds of weddings are a great way to get your guests involved. One way to do this is to have them arrived in costume which is perfect for a masquerade ball a historical theme or a Halloween wedding.
If you do go this route, make sure you let guests know of costume rental places, and also offers suggestions on what they should wear.
For example, if you're having a medieval wedding, some of your guests might not have a clue about clothing worn during that period.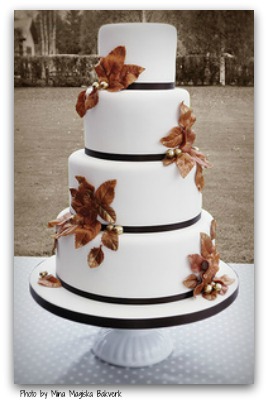 Get Creative!
Wedding theme possibilities are endless. You can derive inspiration from so many sources: favorite movies, favorite season or holiday and interest such as the roaring 20s or fabulous 50s or for real history buffs, medieval Renaissance or Victorian periods, vocations and hobbies can make ideal themes.
More and more brides and grooms are looking for ways to make their wedding unique. They don't want their wedding to be just like so many other weddings theme weddings can definitely add pizazz to your special day.
Depending on how far you want to go weddings with a theme can take quite a bit of research and planning. Some couples might choose to incorporate just a few elements of a particular theme, while others go all the way using the theme in everything from the wedding meal to the tablecloths.
Don't Over Do It!
One of the risks is going overboard. You should make choices wisely, not only for the sake of your budget, but in order to keep the theme from overshadowing the true purpose of the event.
Adhering too strictly to a theme can inadvertently make your special day more tacky than extraordinary. Releasing live monarch butterflies at your butterfly themed wedding is one thing; while dressing bridesmaids in orange and black is another.
It's important to select one theme and stick with it. If you start to try to juggle multiple motifs, your event will seem disjointed and leave your guests puzzled.
Pulling off a party dedicated to one central focus is tricky, so choose a theme that excites and delights you.
Certainly half the fun of planning a theme wedding is building your guests anticipation for what's in store.
Although you may want to keep a few surprises up your sleeves don't hesitate to provide guests with a sneak preview of the event.
In addition to creating added drama, you'll also help guests who feel uneasy about a nontraditional wedding; they will become comfortable with the notion of something a bit out of the ordinary.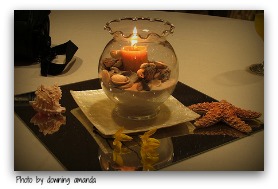 Wedding Theme Ideas…
These are just some of the ideas you can use for theme weddings:
Tropical/Beach Themed Weddings
colours
eco-friendly/green
movie based
book based
period weddings
travel based
career based
season based
New Year's Eve
Valentines Day
Spring Fling
Easter
Summer
Fourth of July
Fall Fest
Halloween/Monster Mash
Winter Wonderland Wedding Reception
White Christmas (see ideas from Winter Wonderland Wedding)
African-American
Chinese
English Wedding Walk
Indian Henna
Irish
Japanese
Latin American
Native American
Mexican
Medieval
Victorian
Roaring Twenties
Mardi Gras
Western
Las Vegas
African Safari
Alice in Wonderland
Aquatic
Baseball
Carnival
Cars
Cinderella
Daisies
Golf
Motorcycles
Zoo
Butterflies
For more Wedding Theme Ideas visit the Wedding Ideas Guide.
Want even more Wedding Theme Ideas ideas? There are free tips, and ideas to make your wedding theme unique!