Wedding consultants, otherwise known as wedding planners, coordinators, advisers, or bridal consultants, are people who specialize in engagement, wedding, and honeymoon help.
After you have settled on your Wedding Budget and maybe have chosen your Wedding Venue, you might just want to look into hiring a wedding planner.
Unlike helpful friends or family members, wedding planners coordinate weddings for a living.
The advantage of this is that they know exactly which vendors are the least expensive, the most honest, the most professional, and the most likely to be available on the dates you need them.
They do not impose taste or opinions onto your wedding. Instead, they will listen to what you want and go about making your wants reality.
If you're really not sure about what you want, they know how to talk you through ideas that will help you start to form some concrete plans of your own.
There are quite a number of details that go into putting a wedding together and it certainly was a lot easier in the past.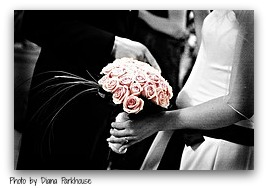 Are You a Good Juggler?
However, nowadays, most brides to be are juggling wedding plans and careers and it's easy to let these details overwhelm you.
To help you alleviate pre-wedding stress, you must tackle each job efficiently and don't leave details to do last minute.
If your wedding is small or easily planned, you probably won't need a wedding consultant.
However, if you want a large or elaborate wedding or your engagement is too short to provide adequate planning time, you will probably benefit from having help.
If you and your partner have high-pressure careers that don't leave time for attending to nuptial details, or if you simply want professional assistance with your wedding, then hiring a wedding planner could be the secret to making your big day run smoothly.
If you choose a package deal, and a wedding coordinator is included, find out if he/she will be on site during your wedding.
Having someone on site to help you with the planning process will make things a lot easier. Many hotels, resorts, and chapels offer wedding planning services.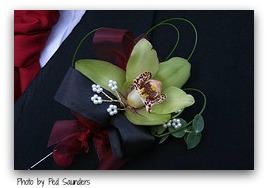 Choose Part-time or Full-time
Certainly there are options to hiring consultants either on a full-time basis, which will help you prepare your entire wedding, a part-time basis which will help you to devise a wedding blueprint including budget, schedule, and lists of good vendor insight choices or you can hire one just to help on the actual day of your wedding.
She/He will do all the dirty work, starting with researching your options given your budget and ideal scenario, and ending with supervising vendors during cleanup, ensuring they hit the road in a timely fashion and leave minimal mess.
How Much?
If you love the idea of retaining a professional helper, but are worried about the cost, Hiring a Wedding Planner may be easier than you think.
As a general rule of thumb, make sure that the price does not exceed 10 to 15% of your total wedding budget if you are hiring a consultant for the whole wedding.
Most wedding consultants offer free initial consultation.
Some will charge 10 to 15% of the entire wedding cost, depending on how much coordinating they have two. Others will charge an hourly rate, and still others will prefer a flat fee.
Some also use a combination of these methods.
If your wedding consultant charges a percentage of the wedding cost, try to make an effort to lower wedding costs where you can as this will save you wedding day dollars as well as consultant fee dollars.
If your wedding consultant charges by the hour, make sure you know what your list of wants and don't wants are before sitting down with him or her.
Check your budget before meeting with your consultant so you know what you can afford.
Often he or she can find a way to give you what you want for a price that you can afford.
If you won't be able to afford their services for the entire wedding, you can always hire them to coordinate specific parts of the wedding such as entertainment, food and beverage, location, decoration or clean up.
You might even be able to save some money by hiring a wedding consultant as they can offer money-saving alternatives and many get discounts from various wedding suppliers.
Should hiring a wedding consultant be out of your game plan and budget, you can always ask friends and family to take on some special roles and become your Volunteer Wedding Coordinators.
Here is a list of some of the things a Wedding Consultant can do for you:
help you set up a realistic wedding budget.
devise a wedding master plan that maps out all the little details, from ceremony music to favors.
considering your wedding size, budget, and vision, a wedding consultant can show you the best and most original locations in the area where you would like to get married.
they can help you find the best florists, photographers, caterers, bands, and DJs in your price range.
since consultants bring volume to favored vendors, they, in turn, often reciprocate by slashing prices or throwing in extras for you.
they can read over all your vendor contracts and make sure that your best interests are kept in mind.
She/He can create a time line that tells everyone involved in planning process, including vendors, members of the wedding party, and your families, when to do what. Wedding consultants also will make sure that the schedule is stuck to.
they will handle invitations, from the wording and ordering to the addressing and mailing.
She/He can counsel you on proper etiquette and what's hot on the wedding front.
they will coordinate with the photographer, florist, musicians, and caterer/banquet manager to determine realistic set up times and when everyone should arrive on the wedding day.
they can manage the wedding day, supervising vendors and handling emergencies. They also are very experienced at soothing nerves and pre-wedding jitters.
they they can also serve as your spokesperson, and convey your every whim and desire and to vendors or family members when you just can't deal with doing it yourself.
they can also help you plan and book your honeymoon.