A Wedding Budget Planner is essential to use since your budget will influence many of the decisions you make during your planning process.
Although you may feel as though money is going to be the key to your wedding, having a lovely event does not depend on the size of your budget as much as it does on your Wedding Planning and organization.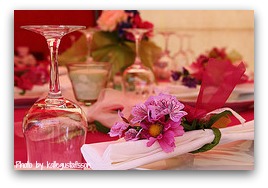 Who's Responsible?
Traditionally, the bride's family is responsible for most of the expenses of both the wedding and the reception.
Today, however, as more and more couples have been living on their own for several years, they are contributing to the wedding budget or assuming the entire cost of the wedding themselves.
Occasionally, the groom's family will volunteer to help with some of the expenses, such as the cost of the photographer or perhaps the liquor served at the reception.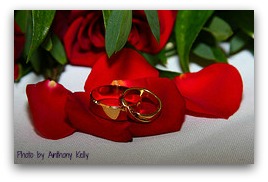 What Determines How Much You'll Need?
However you approach your wedding budget, it is most important to determine the amount first and then make specific plans based on that amount.
You can do this by checking with the Wedding Budget Analysis.
Keep in mind, there are several factors which will affect what you'll need to set aside:
Formality: the more formal the affair, the more expensive, because most formal weddings take place in the evening, and because you'll have to match the site, food, and musical entertainment to the overall upscale tone.
Date and Time: certain months and times of day for planning your wedding tend to be pricier.
Guest List: the more people you invite, the more money you will spend on your wedding budget. There is usually a head cost for food and liquor.
Food: the financial burden for a full meal in your wedding budget planner is greater than for hors d'oeuvres; dinner is usually more expensive than breakfast or lunch; seated service is pricier than a buffet.
Reception Site: the use of some locales will set you back more than others. Some can be had at no or low cost such as a relative's house or local park.
Location: some cities and towns are just more expensive than others. Toronto, Vancouver, New York, Chicago, and Los Angeles are obvious, but small towns can also be pricey if things like flowers, produce, and a DJ have to come from afar. Tourist towns can also up your wedding price tag, because of high demand.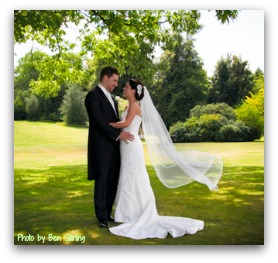 Show Me the Money!
As you start to lay out your wedding budget, take into account all sources of money. It's a good thing to try to plan your wedding without going into debt, so that after the wedding, you have nothing but great memories of your day and not bills arriving in the mail.
That being said, you can actually use some credit cards to your advantage, as some have valuable frequent flyer air miles plans, which can contribute to the payment of your honeymoon. (Just pay the balance before interest accrues!)
Also, by placing orders and/or deposits on credit card, you will probably be protected from fraud or if the merchant or vendor goes out of business. (Be sure to check with your bank or credit card provider)
This wedding budget planner is designed to help you get a grip on the big financial picture by explaining how to set a budget and stick to it, negotiate contracts, and avoid costly surprises.
As you look for ways to stretch your wedding dollar, remember that you have smart ways to cut costs and not so smart ways.
You don't necessarily want to go with the vendor who bids the lowest, nor do you want to assume that the priciest vendor will provide the best goods or services.
In this wedding budget planner, I must stress that you always get references, ask lots of questions, get everything in writing, and wager options carefully.
If a deal seems too good to be true, it probably is. Sometimes penny wise really is pound foolish.
As you read through this free wedding budget planner, the most important idea to remember about your wedding day is that you're getting married to the person you love.
Whatever your wedding budget, the party success ultimately depends on the way you conduct yourselves, the love and respect you show for each other, and the way you express your happiness.
This isn't about putting on a show. It's about forging a new life as a married couple and commemorating that.
The hospitality you provide should reflect your values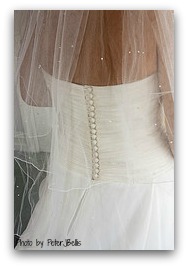 A wedding should not be a cause of grief and anxiety.
I know that in the back of your mind, you're probably worried that guests will dissect every aspect of the reception.
Such thoughts will drive you crazy and change your wedding budget to being based on someone else's priorities. (Besides, if you have friends who really think such things, why would you invite them to your wedding?)
The best way to stay within a budget you can afford is to start planning early and begin saving for your wedding months ahead.
Start Saving!
Opening up a wedding savings account can be a good idea when dealing with the items mentioned in this free wedding budget planner.
Putting 10% of each paycheck into the account can make for a sizable chunk of cash after several months. Separating wedding cash from personal cash will make budgeting easier.
Planning ahead will also give you time to comparison shop and find bargains.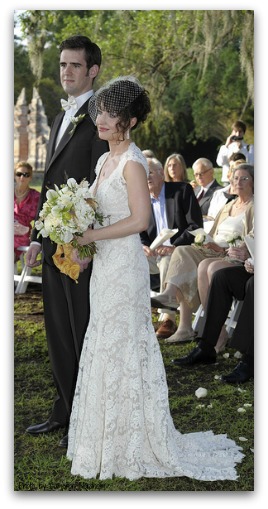 Teamwork Produces Results
When it comes to your wedding budget, this wedding budget planner concludes that both of you should get involved and keep close tabs on your wedding expenses.
When you talk to your partner about money, be honest. Once you have identified your goals, you can start to set realistic budget with this wedding budget planner.
It's important to be able to talk to your partner freely about money issues. Disagreements over money remained a leading cause of divorce. By getting comfortable with financial talk before your marriage, you can lessen money complex after you're married.
To decide how much you can afford to spend, you need to know how much disposable cash you have. If either of your parents have pledged money, add in that amount.
Next, if your wedding is a little way off, estimate how much you can realistically save during that time and add in that amount as well. Don't forget to factor in any pressing debts as well.
The total figure you come to will be the amount you have to work with. To see what you will be able to "buy" for your money, head on over to the Average Wedding Budget page.
Parental Contributions to the Wedding Budget Planner
Please consider your parents' financial obligations. The wedding should be a wonderful day, but it is not something worth upsetting your parents financial health over.
If your parents are truly well-off, helping to fund your wedding will be less of a hardship than if they are retired or are in middle or lower income brackets.
Also note, that since they are making a financial sacrifice for this event, it's important that you make them feel appreciated.
Soliciting their advice on major decisions, hearing out any concerns they may have, will make them a lot happier and more helpful.
This wedding budget planner is also going to give you a warning concerning this situation; those who pay for the wedding, have a major say in the plans.
That being said, if you are looking at how expenses are broken up the traditional way, they are as follows:
---
Wedding Budget Planner Expenses of the Bride and Bride's Family:
the engagement party.
invitations, engagement and wedding announcements, enclosures, personal stationery, newsletters, postage, wedding programs, and thank you notes.
brides wedding down, shoes, accessories, and honeymoon wardrobe.
formal wear for the bride's parents.
bridesmaids and flower girls dresses, shoes, and accessories.
bridesmaids tee, luncheon, or dinner.
groom's engagement ring [if he's wearing one] and wedding ring.
bridal consultants fees.
ceremony and reception decorations and flowers.
bouquets and corsages for bridesmaids and flower girls.
fee for ceremony space, Sexton, organist or other musician, rental of aisle carpet, canopy, huppah, and any other necessary ceremonial items.
reception: all professional services providers, including the caterer, bartender, and musicians or DJ.
engagement and wedding photos, and wedding video.
transportation for the bridal attendants and bride's family to and from the ceremony and reception.
bride's gifts to bridesmaids and flower girl, and bride's gift to her groom.
---
Wedding Budget Planner Expenses of the Groom and Grooms Family:
pre-wedding parties after the initial engagement party. This includes the bachelor dinner and the rehearsal dinner.
groom's wedding attire, shoes, accessories, and honeymoon wardrobe.
formal wear for groom's mother and father.
groomsman's wedding attire, shoes, and accessories.
brides engagement and wedding rings.
brides bouquet; boutonniere's; and corsages for mothers and grandmothers.
marriage license and officiant's fee.
transportation and accommodations for groom's attendance and family.
groom's gifts to his bride, groomsman, and ushers.
transportation from the reception to the honeymoon.