When it comes to wedding venues and receptions, your wedding budget is the first priority followed by the type of celebration you both would like to have.
If you are set on a wedding style, you'll be able to focus your location search.
There are some great tools available nowadays to start your search for the perfect wedding venue.
As with most things, the Internet can give you a wide and thorough look at what places are available for your wedding.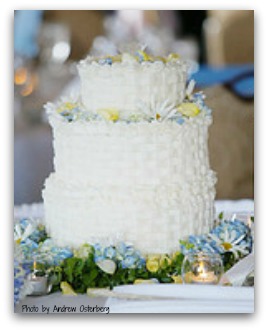 Whether it's a small historic inn or a hotel chain, everybody has a website and you should be able to see images online.
You might not find pricing info but you will find contact info to ask those questions. One thing you should never do is to make a decision based on what you see online, but you can sort through listings to find the right one for you.
If you're looking for some alternative ideas such as a zoo or sculpture garden owned by the city, check the website for the Chamber of Commerce in the town or city where you would like to marry.
Local magazines and papers can be good places to find out about party rooms and/or bona fide wedding reception places. You can also call local newspapers and ask them if they're planning a special wedding issue or if they have put one out in the past that you can get your hands on.
If you're thinking about a historic mansion, or a castle for your wedding venue, get in touch with the historical society in the area.
They will probably be able to give you a list of all the local historic landmarks and also let you know which ones will allow special events on their grounds.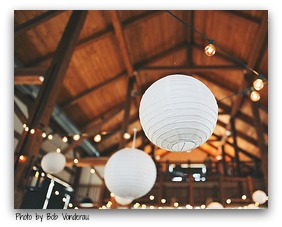 Try calling the tourism bureau for location ideas for your wedding venue such as museums, civic buildings, bed and breakfasts, state or national parks, historic areas, farms, or even orchards. Call your local bureau of parks and recreation for other ideas as well.
Local business organizations are great resources for hotels, banquet and catering halls, country clubs, and other parties locations look into contacting the Chamber of Commerce, and entrepreneurs Association, the Realtors Association, and any other kind of similar groups that you can find.
Ask other wedding professionals such as wedding consultants, caterers, photographers, DJs, and others who have probably seen and worked at every location within a 50 mile radius. Ask them which wedding venues they liked the best.
Ask other newlywed couples, friends, and family members about sites they saw or attended. Ask coworkers for ideas as well.
Now that you know where to look for some of the greatest wedding venue locations, you also need to know what you should be looking for. Although you do want a pretty location, there are also other things to consider.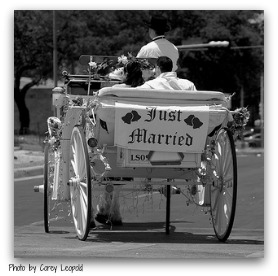 Some Things to Consider…
First and foremost is to make sure that the room is large enough.
You need to take into account that wedding essentials such as tables, chairs, a buffet, a bar, the band or DJ set up, and the dance floor can take up a lot of space.
If your wedding venue is going to take place outside, you'll need ample room in the garden, in the Arboretum, or poolside.
One great way to assess size of a wedding venue location, is to ask to check the place out one another wedding is being set up.
Space is one of the biggest reasons why it's important to have an idea of how many guests you're thinking about inviting before you start your site scouting.
If you have decided that your wedding must take place at a certain venue location, you can always work backward and tailor your guest list to match the location size.
It might be a good idea to make sure the site is near a good parking lot, garage, or big, empty safe street that's okay to park on.
If parking might be a problem, you will have to look for other ways to get everyone there such as a shuttle bus or vans taking guests from the ceremony to the reception.
Think of how private you want your affair to be. If you choose a public spots such as a park or botanical garden, please be prepared for strangers to trickle past your party.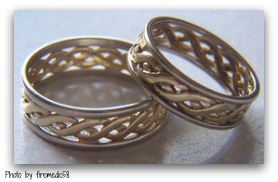 If you don't want this to happen, you might want to opt for a lovely lawn on a private estate.
Banquet halls and hotels often hold more than one affair at a time.
If this might bother you, try to schedule your wedding when there won't be another one next door.
You can also visit the site on a dual party night and see how the sound carries, and whether they really are any major people problems, such as around the bathrooms area, before you make a decision.
Another good thing to check out is the lighting.
Try to see the site at the same time of day as your wedding is planned for. It might look great by candlelight, but dingy, during the day.
Sunlight streaming from floor to ceiling windows will completely transform a room, which you will miss if you check it out only in the evening.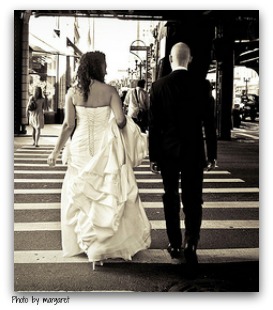 Outside or In?
For an outside ceremony and reception, you might want to visit the site at the time the event will take place during the day and make note of the location of the sun to note where it shines. You don't want yourselves or your guests looking directly into the sun.
Also listen for traffic noise and whether a playground is located nearby which could also add unwanted background noise to your wedding venue.
It is essential to make sure that your wedding venue's colors will complement the colors and theme of your wedding.
The place doesn't have to be done in the exact colors as your plan decorations, but the walls, carpets, chairs,and curtains shouldn't clash or conflict with your party's mood or seen.
For classic elegance, consider a room dining neutrals or black and white.
Make sure that you ask if there will be any kind of renovations or remodels done to the room prior to your wedding date.
It would truly be a shame if the classic neutral room that you booked turned into the painfully purple extravaganza on the day of your wedding.
It is also a good idea to ask if the church is going to be renovated or remodeled as well to avoid any disappointments.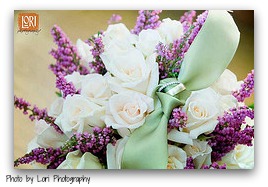 A Room With A View
Exceptional locations will always have something for your guests to look at.
Whether it be a stunning view beyond the windows, the crashing sea or lake on the sand behind, period furniture in the corners and fine art on the walls, or an amazing crystal chandelier as the room centerpiece.
There should be logical places within the space where guests can eat, drink, talk, and dance.
If the room is too small to separate into sections accordingly, you might just feel cramped in that wedding venue.
A strangely shaped room could compromise your party's flow as well. Note the location of columns or other room distractions in the room, which could block your guests view.
Another good thing to think of when looking at what wedding venues to use is to make sure that the room has lots of electrical outlets for vendors such as your DJ, band or entertainment crew.
When searching for your wedding venue, it might be a good idea to also take a listen to the room during an event.
A tile or wood floor will amplify sounds while a thick carpet will tend to muffle them.
If the place has too much of an echo, it could give some weird reverberation to the band, not to mention making it difficult for guests to hear each other talking.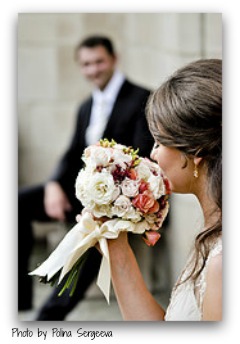 Be Sure to Meet and Greet
Once you've narrowed down your list, it's time to go out there and meet the owners and managers. Call the places that interest you, asked to speak to the person in charge of weddings were special events, find out if the date you the mind is available, and make an appointment to see the site physically.
Make sure to meet the person you are going to be working with if you had your wedding there. You're going to be dealing with this person for a while and you want to feel comfortable with him or her. You also want him or her to understand you and what you're trying to do with your wedding.
This person will be working for you. So don't let yourself be talked into or out of anything. If the place seems like a possibility, ask your contact for references and then actually call them and see what they have to say about the place.
The best way to make sure places reputable is to call for local Better Business Bureau. Ask how the place is rated and whether any complaints have been filed against it.
The location fee is likely to be one of your largest wedding expenses, especially when you combine it with the catering costs.
Generally your location could run you from $500-$3000 or more depending on location, and usually you will either pay a flat fee or some places may charge by the hour. Usually you will be asked to put down a deposit of 10 to 25%.
It's also important to know when to walk away from a wedding venue
These include, if they want more than 50% of the rental cost up front, the place is dirty and you don't like the person that you would have to deal with.
If the place refuses to draw up and sign a written contract or refuses to add your specific requests onto the standard contract it uses, it might be a good idea to look for a new wedding reception location.
Check to see if your celebration is going to be squeezed in between two others in the same space.
If it seems too tight time wise, it probably will be and you should look for another location.
When you call the references given to you by the wedding reception location, and they tell you they were treated horribly or if you feel like you are giving in, go elsewhere.
There's a lot of things to think so before you make your final decision to reserve wedding venues.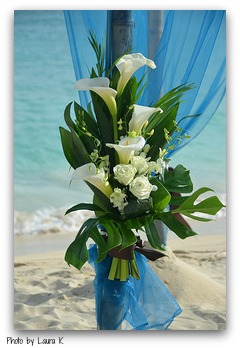 Here is a list of some great questions to ask before you sign a contract:
how much will it cost to use the site? Do you have a payment plan?
is there reception package, and if there is what is exactly included?
does the wedding reception location have liability insurance? (This is to protect you in case someone gets injured during the party; he won't be held responsible)
how many hours will you be able to have the site?
Is there an overtime pay if you stay longer?
Is there a minimum amount of time, you have to rent it for?
will there be another party right before or after yours (or both)?
will there be enough time to decorate and take stuff down before the next wedding begins?
is there any chance of an awkward overlap?
will you be required to leave everything "as is," or can you move things around and/or decorate to suit your purposes?
are tables, chairs, plates, glasses, and so on available, or will you have to provide to or rent those yourselves?
is there an in-house caterer, or can you bring your in your own?
can you use an outside caterer instead of the in-house person?
are there kitchen/cooking facilities? (This is important to know as caterers will charge you extra if they have to bring in things like refrigerators and stoves)
is the parking free? If not, what are the rates and/or gratuities were valets? (You can and really should pay this up front so your guess don't have to tip)
will there be a coat room available?
are the bathrooms nearby? Check to make sure they're nice and clean!
does the wedding venue have a liquor license? If there's no bar can you set one up?
a nice perk for the bride and groom is a private room. Is there one available where you too can change or just be alone for a few minutes?
is there a dress code that you'll need to inform guests of?
is smoking allowed?
is the place wheelchair accessible?
is the place air conditioned?
are children allowed?
are there any restrictions or regulations about what kind of music can be played and/or a time by which it must be turned off?
Is there a dance floor? If not, is there enough room for your guests to dance?
are there guidelines about what kinds of decorations, you can use?
Will you have access to the site early enough to decorate?
Is there a place where a microphone and speakers can be set up for the emcee?
will someone who works at the location be there to supervise during your wedding? Hopefully this will be the person you meet all your plans with and not someone you just met on your wedding day.
what about security? Find out just how safe the place is and decide whether you're comfortable with this level of security.
what's the cancellation policy of the wedding venue? This is important to know because some places will give you most of your deposit back if you cancel far enough in advance, since there's still a chance they can rent the space for another party. But after a certain date, you may not be able to get your deposit back, or at least not all of it.
Now that we've covered the general points to choosing your perfect wedding venue, let's take a look at more specific places such as:
banquet halls
outdoor wedding receptions
hotel wedding venue
country house wedding venue
bed-and-breakfast or inn weddings
historical buildings
art galleries
museums
restaurants
lodges
at-home weddings
beaches
gardens
forests
vineyards
parks
community centers
senior citizen complexes
veteran's halls and clubs
college campuses,
boats
trains
zoos
libraries
arboretums and botanical gardens
intimate wedding venue
spectacular wedding venue
wedding ceremony venues
weird, wacky, or a bit bizarre
And, if you are planning a destination wedding in the Cayman Islands, you should check out Grand Cayman Wanderer.
Cayman island weddings have everything you need for a successful day, romantic Grand Cayman, great food and wines from all around the world, exotic flowers from right here on the island, and elegant gifts.
Even if you're already married and just want the romance, consider a renewal vows ceremony on Grand Cayman.